New MASSTECH Performace adalah susu gainer terbaru yang dibuat khusus bagi mereka yang memiliki tantangan untuk membesarkan tubuh, entah dalam fase pembesaran otot atau dalam berusaha menaikkan kekuatan lebih lagi dari biasanya. Formula ini mengandung 80 gram protein dan kalori sebanyak 1170 bila dicampur dengan 2 gelas susu skim, formula luar biasa ini dirancang dan disarankan untuk menambah lebih cepat lagi ukuran otot dan kekuatan.



‡ In one serving with 16 oz. skim milk.

MASSTECH adalah susu gainer yang paling serba guna, dimana dapat dikonsumsi sekali saja dalam sehari atau dibagi dua untuk dikonsumsi 2x dalam sehari. Formula terbaru ini memberikan kalori besar sebanyak 1170 cal yang terdiri dari protein berkualitas tinggi dan karbohidrat yang cepat diserap tubuh serta lemak pilihan yang dibutuhkan oleh tubuh untuk membangun otot.

Formulai yang baru dan sudah dikembangkan ini dilengkapi dengan sistem multi-phase protein sebanyak 80 gram dimana saat dicampur dengan 2 gelas susu skim akan menghasilkan protein yang cepat serap, sedang dan lambat penyerapannya pada tubuh. Sistem multi-phase protein ini dilengkapi dengan asam amino yang terpenting untuk otot dengan kecepatan yang berbeda-beda dalam penyerapan asam amino pada darah. *

Formula protein ini pada saat dicampur dengan 2 gelas susu skim akan menghasilkan 7 gram L-Lecucine dan 13 gram BCAA lainnya yang akan memberi makan otot, menjaga glikogen pada otot dan membantu mengurangi penghancuran otot akibat setelah latihan beban.*

Di luar dari bahan utama susu ini, MASSTECH juga dilengkapi bahan lainnya, seperti 3 gram L-alanine yaitu asam amino kedua setelah L-leucine yang paling dibutuhkan untuk protein sintesis dalam tubuh. Susu ini juga tercatat memiliki perat dalam produksi glukosa untuk digunakan sebagai tenaga. Formula ini juga memberikan 3 gram glycine, asam amino yang membantu dalam formasi komponen-komponen penting dalam tubuh seperti protein dan creatine. Taurine juga termasuk dalam asam amino kedua yang ditemukan terbanyak pada otot setelah glutaminal, serta meningkatkan perkembangan sel tubuh.


Memberikan karbohidrat sebanyak 168 gram lewat multi-phase karbohidrat komplek untuk meningkatkan insulin, mempercepat pengiriman creatine kepada otot dan meningkatkan penggantian glikogen pada otot, intinya membuat tubuh selalu dalam keadaan pembesaran otot.

Gambaran penuh dari formula ini tetap mengandung lebih sedikit lemak jenuh dibandingkan susu gainer yang lain, justru mengandung 5 gram lemak yang kaya akan omega.

Tidak seperti dalam kompetisi, produk Performance Series mengandung bahan-bahan berkualitas dan didosis secara uji klinik yang tidak ditutup-tutupi sehingga Anda akan tahu jelas apa yang Anda beli.

Soal rasa kami memang unggulan dan selalu diuji coba oleh pihak ketiga.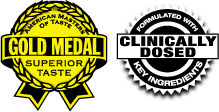 ---
HOW TO TAKE MASS-TECH
Mix 1 serving (5 scoops) with 16 oz. of water or skim milk and consume either in the morning, between meals or post-workout. If preferred, you can consume 1/2 serving twice daily. Read the entire label before use and follow directions provided.