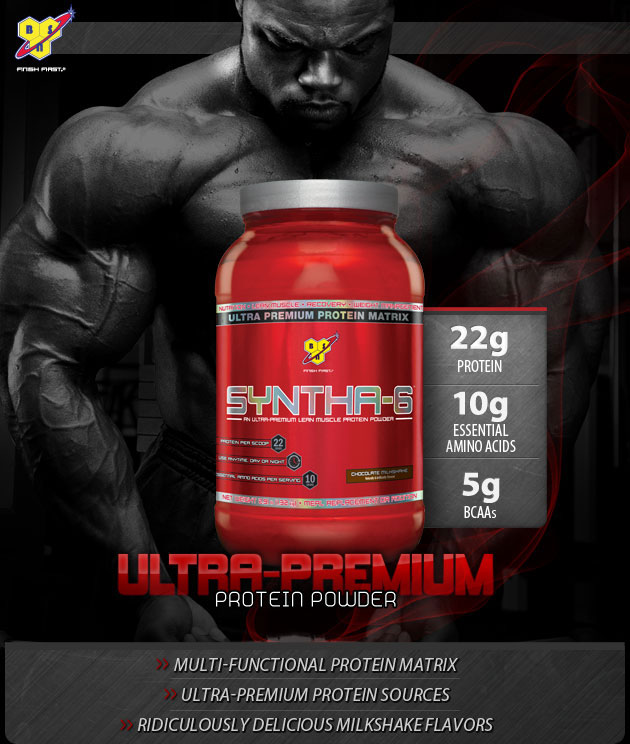 BSN® broke through the whey protein flavor barrier once and for all with the introduction of the ridiculously delicious SYNTHA-6™, the ultra-premium protein powder. A multi-functional supplement that is useful pre-workout, post-workout or at any time throughout the day, SYNTHA-6™ is designed to help support:*

Muscle Growth and Enhancement*
Muscle Protein Synthesis*
Recovery*
Weight Management*
Nutrition

SYNTHA-6™ is an ultra-premium lean muscle protein powder, BSN's best-tasting protein supplement on the market. Its formula features multiple quality proteins resulting in a nutritious and multi-functional protein supplement that ensures an athlete's muscles a quality supply of protein building blocks.* As any athlete knows, high-quality protein is essential for building and maintaining lean muscle mass.* SYNTHA-6™ is the ideal solution to any active individual's protein needs, designed to perfectly suit a variety of diets and lifestyles. And with SYNTHA-6™, that high standard of quality comes with taste to match, thanks to BSN®'s exclusive flavor technology.

SYNTHA-6™ is a valuable addition to any athlete's diet and exercise regimen, and is also perfect to use as a high-protein source as part of a balanced weight management plan.* Nutritious and delicious, SYNTHA-6™ is the right choice among protein supplements.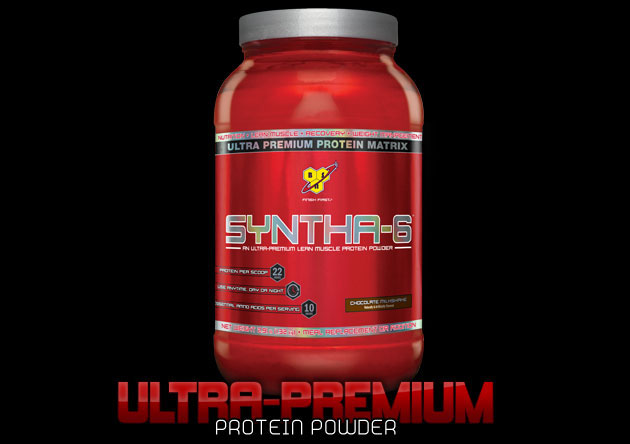 Behind BSN with Brandon Curry
Brandon Curry means business. He believes in training smarter, not harder. He supports his intense workouts with high-quality supplements, and he strongly believes that BSN is the absolute best. Check Brandon's stack and FINISH FIRST.
Video Length | 3:56
Behind the Brand with Amanda Latona
Beautiful women scatter the globe, but championship bikini bodies require acute attention to dominate the stage. Amanda Latona uses BSN products to gain that edge against her body's adaptability. You want change? Evolve.
Video Length | 4:08